The Joy of Discovering Smaller Artists
It's 2am and I'm somehow 20 artists deep on Deezer. I've added 42 new songs to my library. How did I get here? The pursuit of discovering good music that not many people know of!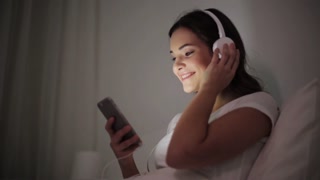 Nothing gives me as much joy as playing a song by a smaller artist for my friends and having them fall in love with it. It feels like my own secret that I — and only I — can discover. The smaller the artist, the more personal the experience. For example, they'll tweet at you, they'll answer your questions — you'll feel like you are a part of the artist's world. Smaller artists should embrace their fan base. Make the extra effort to respond to tweets and reply back to snapchats. This will enhance your fans' experience, as well as set you apart from other artists. Make sure to find your own social media voice, as well as be yourself while interacting with your fans. Soon enough, you'll have a larger following!
The feeling I get when I see that my little baby artist is gaining more discovery and more of my friends are listening to them is such a special sensation. Although I want the best for my unknown artists, it's always bittersweet watching them rise to fame.
I remember discovering Ed Sheeran back in the day when he was working on his EPs and collaboration albums. Only a select few of my friends knew about him. Over time, his fame escalated and he became an international sensation. He wasn't a hidden treasure of mine anymore.
Why is discovering new music important? As the music industry is known for being stingy with money, smaller artists don't receive the same exposure and opportunities as bigger artists have. Every stream and impression these smaller musicians get is vital to their success. Becoming a fan of these artists is a great way to foster their growth — along with falling in love with new music.