Artist Spotlight: A Love Like Pi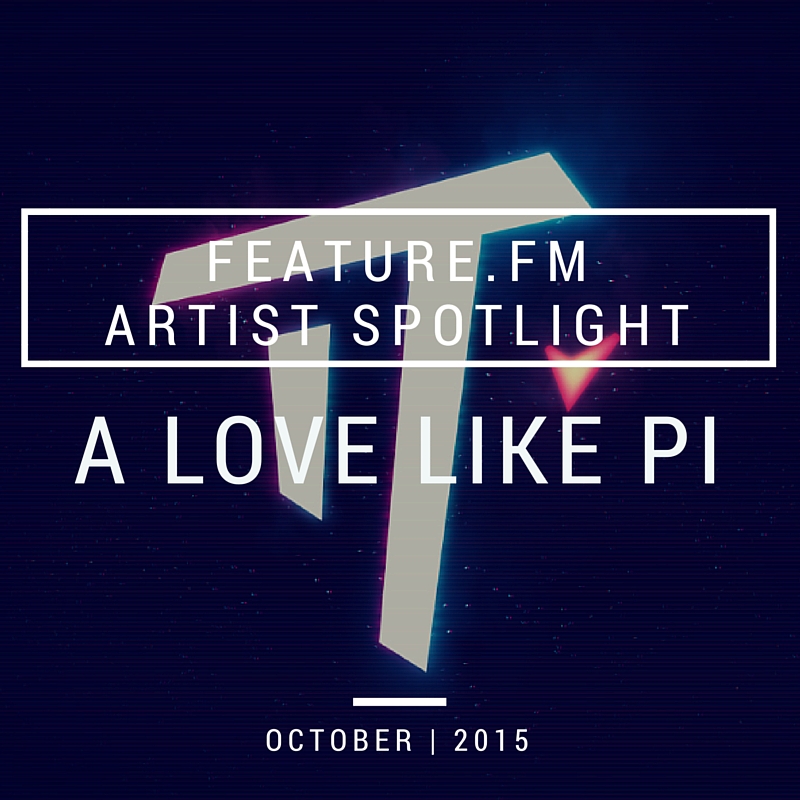 In our Artist Spotlight series we have a chance to talk with feature.fm artists about their inspirations and favorite part of being an artist. This month we spoke with electronic rock band, A Love Like Pi.
Intro
A Love Like Pi is a band that we love to relax and space out to. Their uniquely psychedelic sound melts the mind and takes you on a trip to another place.
Much like their name, A Love Like Pi mixes the abstract with the indelible. Drawing from his orchestral background, lead singer Lief arranges pieces that fall along a wide spectrum. From the shimmering and delicate "Jack and the Giant" to the propulsive electronic anthem "Atlas" each A Love Like Pi song offers a new perspective into the trio's unique dynamic, as well as adding to the album-spanning conceptual narrative the group has committed themselves to finishing.
Check out our favorites by A Love Like Pi:

Wide Awake


Cats
A Love Like Pi X feature.fm

F: Who are your biggest musical influences?
Pi: Vivaldi, Paul Simon, the Animaniacs.

F: What has been your biggest success/challenge in your musical career?
Pi: Probably dealing with the comically intense swathe of self-doubt that falls on me every time I sit down to write a new song.

F: What artists/music are you currently listening to?
Pi: I've been really into the Mr. Twin Sister record, Gorgon City is putting out some awesome tracks as well.

F: What is your most memorable moment from a tour or show?
Pi: It's usually the personal/individual stuff that sticks with me. Talking about lyrics with fans, seeing their pi tattoos, hearing what they got out of the record. Makes me feel like we're doing something together.

F: What advice would you give to other artists?
Pi: If you don't know how to keep it real, make it as fantastically fake as possible.
Thanks to A Love Like Pi for taking the time to talk to feature.fm.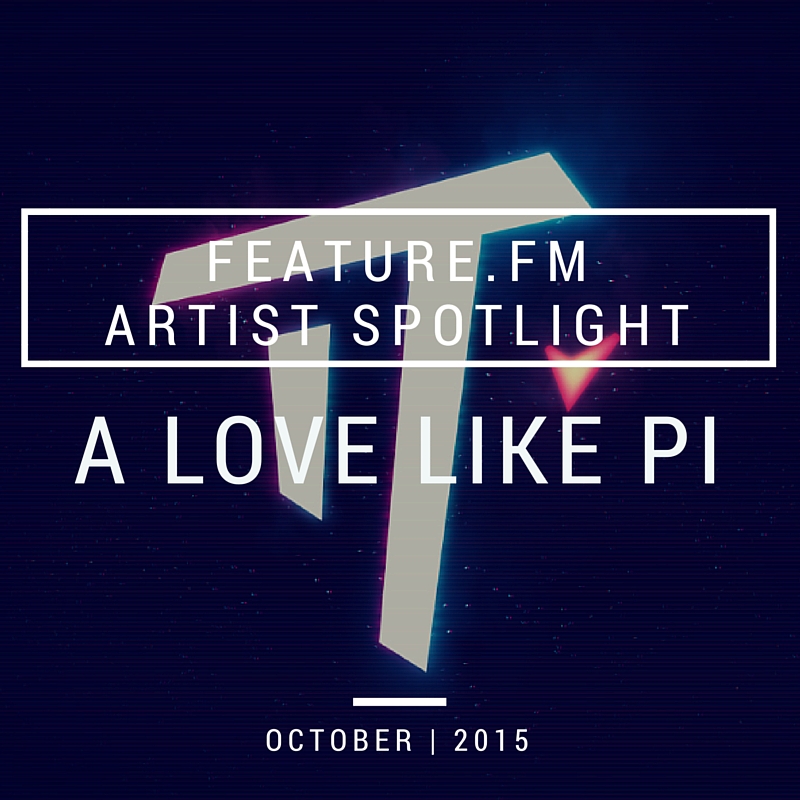 **Stay connected to [A Love Like Pi](http://alovelikepi.com/ "target="_blank):**
_________________________________________________________________________
Discover great music from A Love Like Pi and other talented feature.fm artists by following us and our playlists on Spotify:
---
Want to be the next featured Artist Spotlight? Join feature.fm. Follow and share feature.fm content from [Spotify](https://open.spotify.com/user/feature.fm " target="_blank) for your chance to be selected. Don't forget to tag us!