Feature Friday Playlist — Round 3
New Music Friday = updated Feature Friday playlist!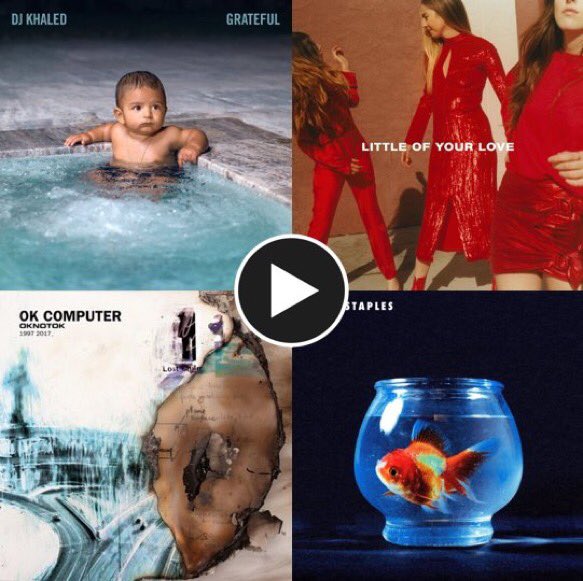 Don't miss new albums including DJ Khaled's Grateful, Vince Staple's Big Fish Theory, and Radiohead's remastering of OK Computer, along with tons of singles from artists spanning from Fitz and the Tantrums to Fall Out Boy.


Here's some of our favorite picks:
Major Bag Alert — DJ Khaled, Migos
Meeting in the Aisle (Remastered) — Radiohead
Little of your Love — HAIM
Follow our Feature Friday playlist on [Spotify](https://open.spotify.com/user/feature.fm/playlist/2N2C1D6zHp6HliaAwb1WAs) and [Deezer](http://www.deezer.com/playlist/3228976306?utm_source=deezer&utm_content=playlist-3228976306&utm_term=1098357506_1497642967&utm_medium=web) to discover this week's hits.