Introducing Feature.fm's YouTube Music Pre-Save that Automatically Grows Your Channel Subscribers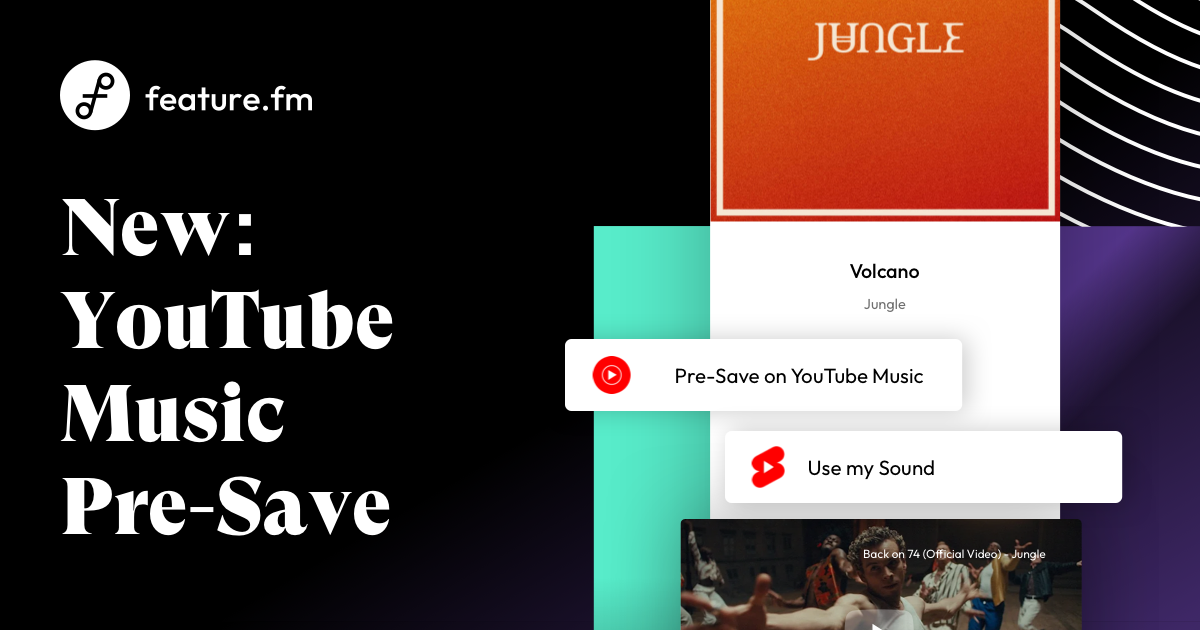 A Powerful Partnership: Feature.fm and YouTube Music Launch YouTube Music Pre-Save
At Feature.fm, we're always striving to empower artists and creators with the latest tools and innovations to connect with their fans and grow their audience. Today, we are thrilled to announce a groundbreaking partnership with YouTube that brings a brand new feature to our platform – the YouTube Music Pre-Save!
We've joined forces with YouTube Music to enhance your music promotion experience. This partnership enables artists to take their music promotion to the next level by seamlessly integrating YouTube Music Pre-Save into their Feature.fm Pre-Save pages with capabilities that are only available with Feature.fm.
"Collaborating with Feature.fm to introduce YouTube Music Pre-Save and YouTube Shorts Use my Sound is a significant step forward in our mission to empower artists and connect them with their fans. This partnership will not only streamline music promotion but also foster deeper connections between creators and their audience." - T. Jay Fowler, Director of Product Management, YouTube Music
Simultaneously Grow YouTube Subscribers with "YouTube Multiple Follows"
One of the most exciting aspects of this collaboration is the "Multiple Follow" feature. When fans Pre-Save your music on YouTube Music through Feature.fm, they not only show their support but also become subscribers to your YouTube and YouTube Music channels. This means that your fan base on YouTube will naturally grow as your music reaches new audiences.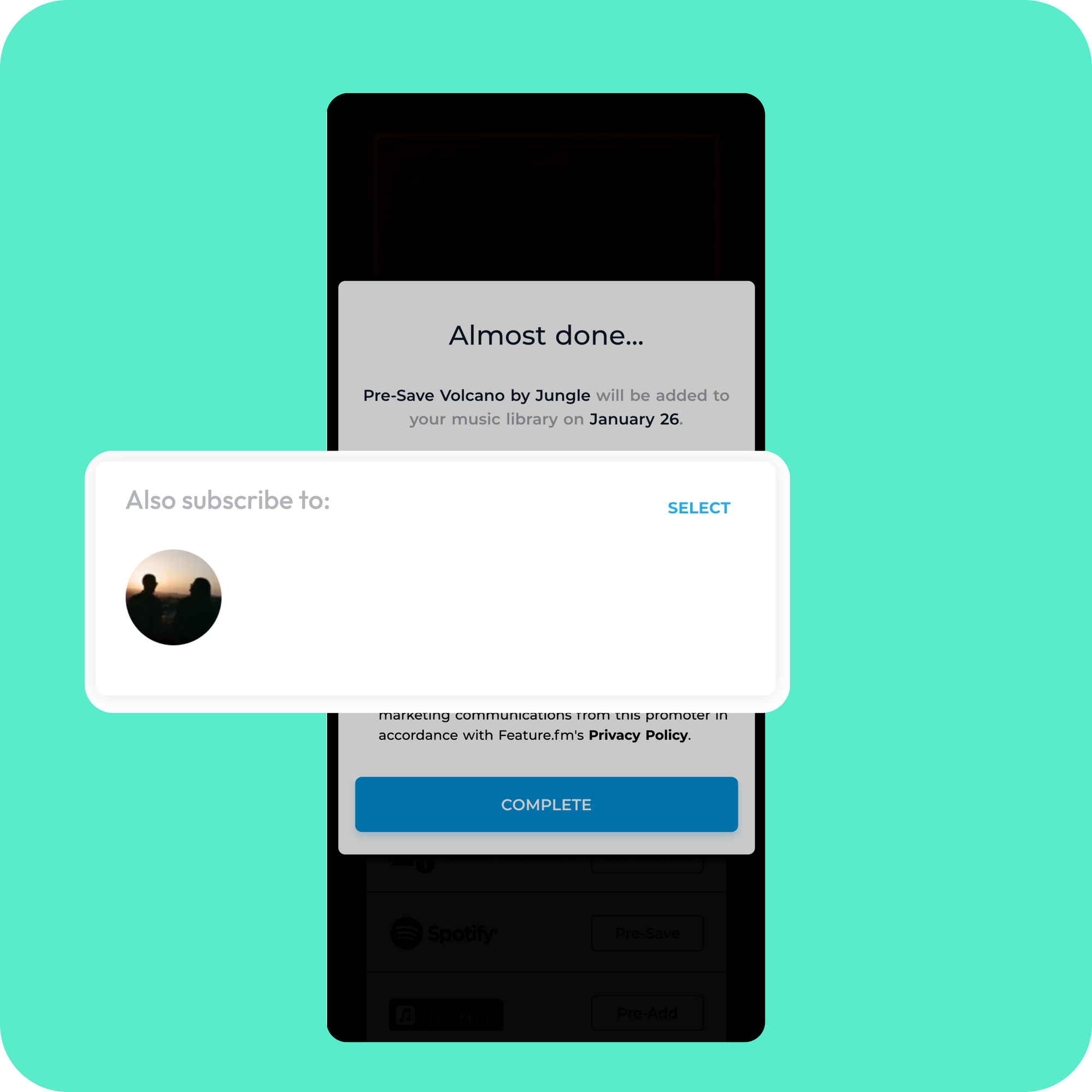 Hassle-Free Release Day Notifications
We understand how crucial it is for artists to keep their fans engaged and informed. With YouTube Music Pre-Save on Feature.fm, fans will receive automatic email notifications on release day. This email will include a direct link to your release in YouTube Music, making it easier than ever for your fans to listen to it.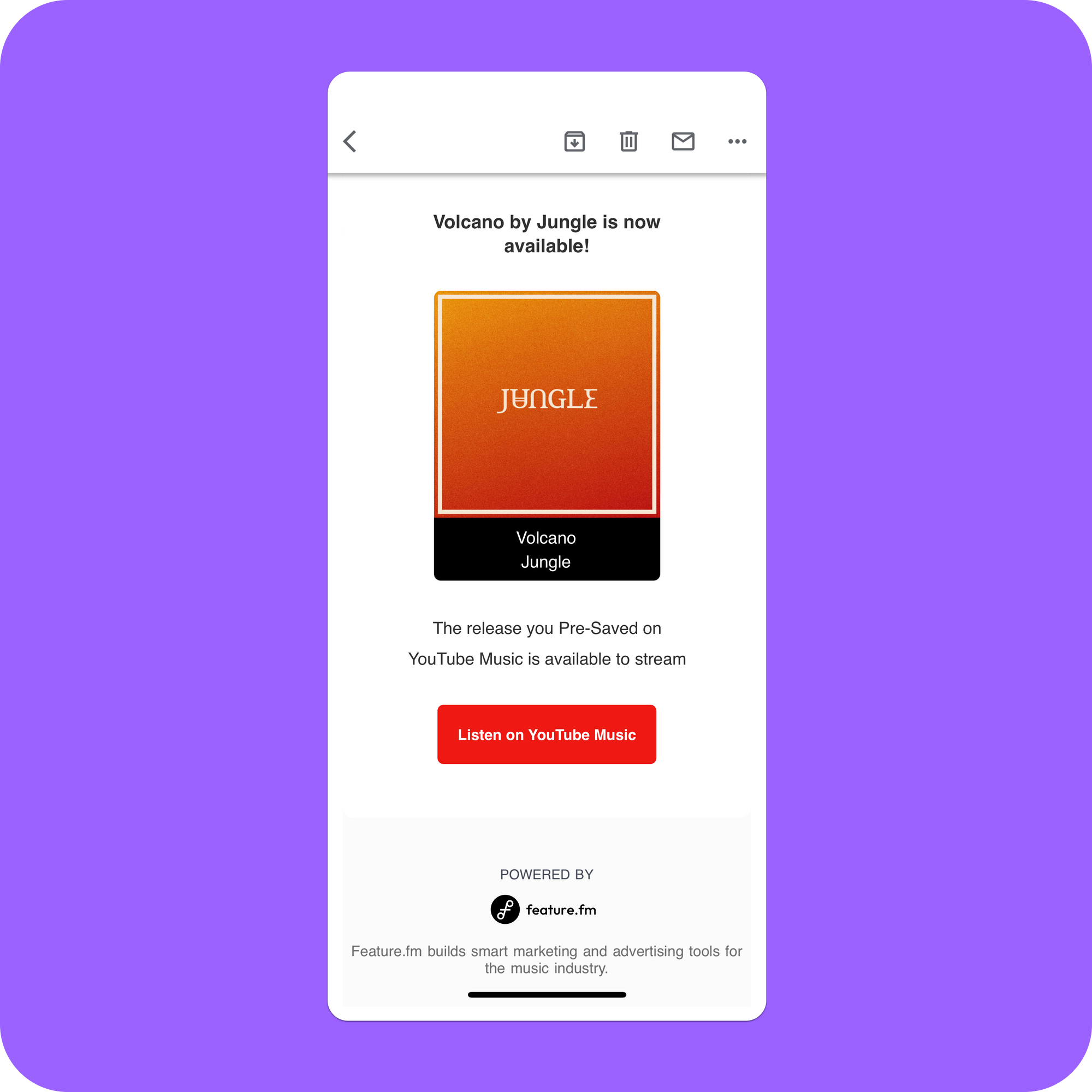 Includes a new "YouTube Shorts Use My Sound" integration
As part of this exciting release, we're also introducing the "YouTube Shorts Use My Sound" store. Now, you can include this store across all of your Pre-Saves and Smart Links, allowing fans to click directly to your Sound in YouTube Shorts. This feature is incredibly versatile and can be used to showcase a official song previews in Shorts ahead of your release.
Recommended : To get more people to use your Sound in YouTube Shorts, you can automatically send fans there after they Pre-Save by including a link to your Sound in the Post Pre-Save Destination URL for YouTube Music.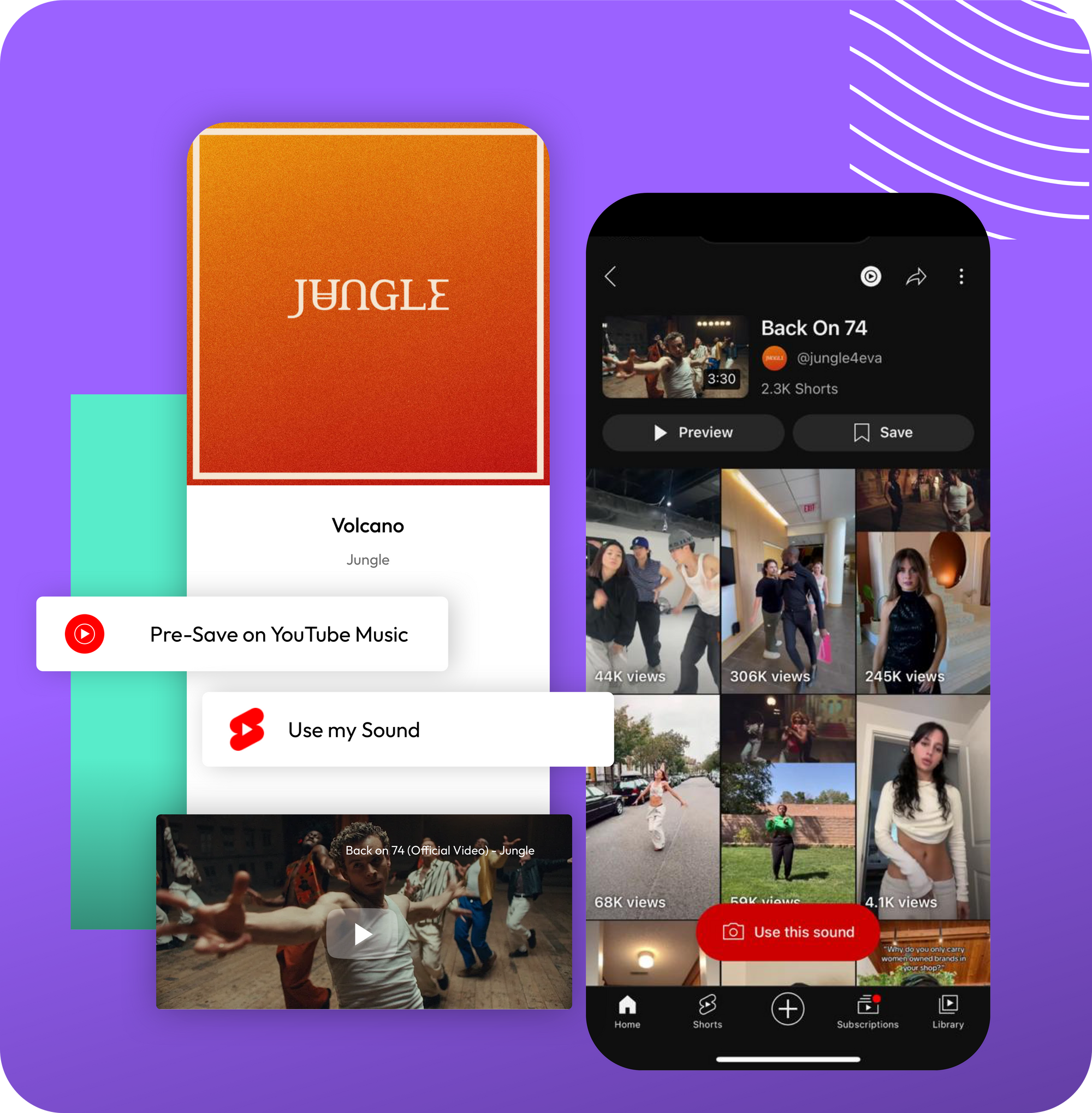 Feature.fm: The Most Pre-Save Services in the Market
But that's not all! With the addition of YouTube Music Pre-Save, Feature.fm now proudly supports a total of eight Pre-Save services – more than any other platform in the market.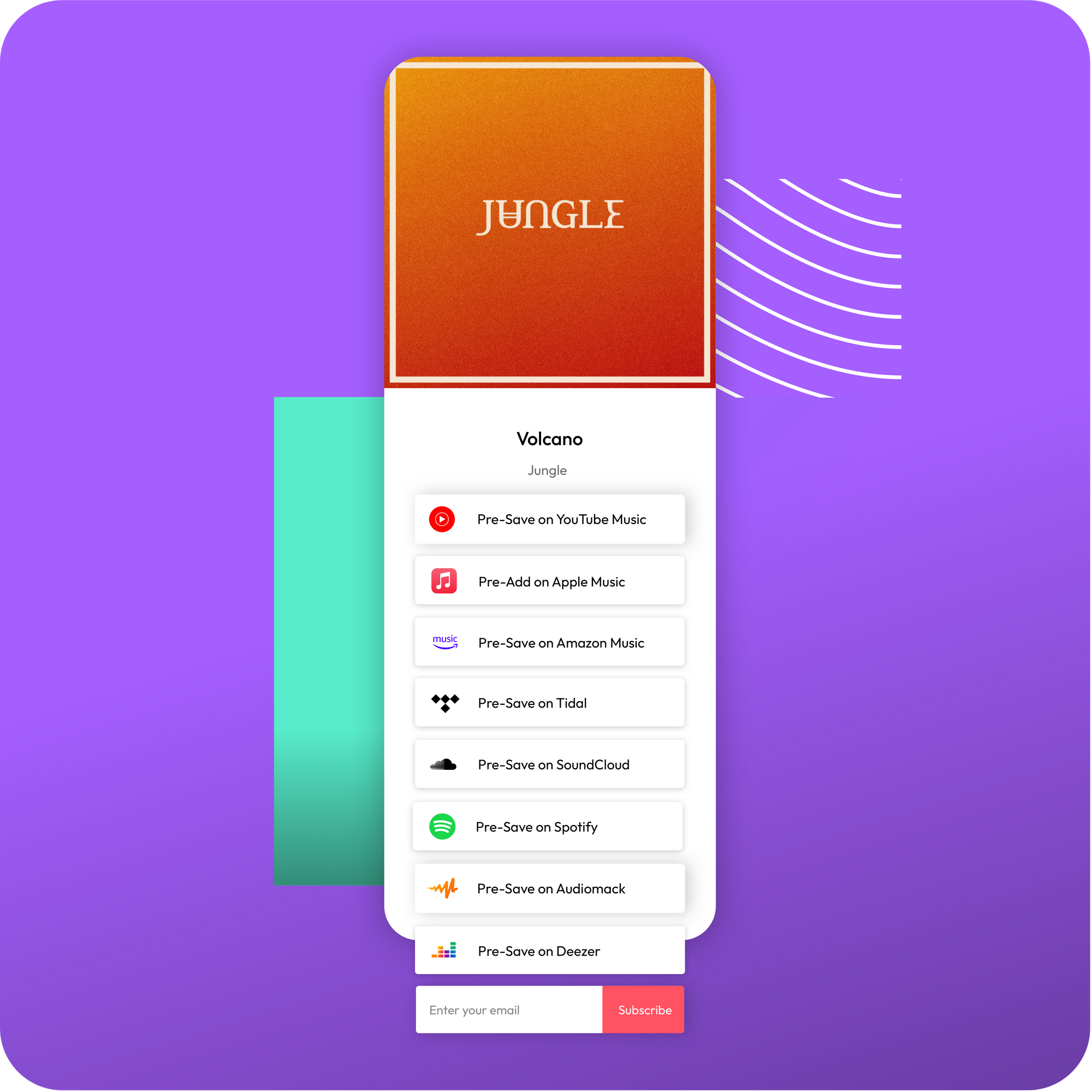 The YouTube Music Pre-Save joins Feature.fm's supported Pre-Save services which now includes
YouTube Music Pre-Save
Spotify Pre-Save
Apple Music Pre-Add
Tidal Pre-Save
Amazon Music Pre-Save
SoundCloud Pre-Save
Audiomack Pre-Save
Deezer Pre-Save
We're committed to providing artists with the most comprehensive suite of tools to promote their music and engage with their fans.
"We've always been dedicated to providing artists with the most advanced tools and technologies, and YouTube Music Pre-Save is a testament to that commitment. With the inclusion of YouTube Music Pre-Save and YouTube Shorts Use my Sound, we're thrilled to expand this capability in a uniquely valuable way, allowing artists to seamlessly connect with their fans and tap into the global reach of YouTube and YouTube Music." - Dan Sander, CCO of Feature.fm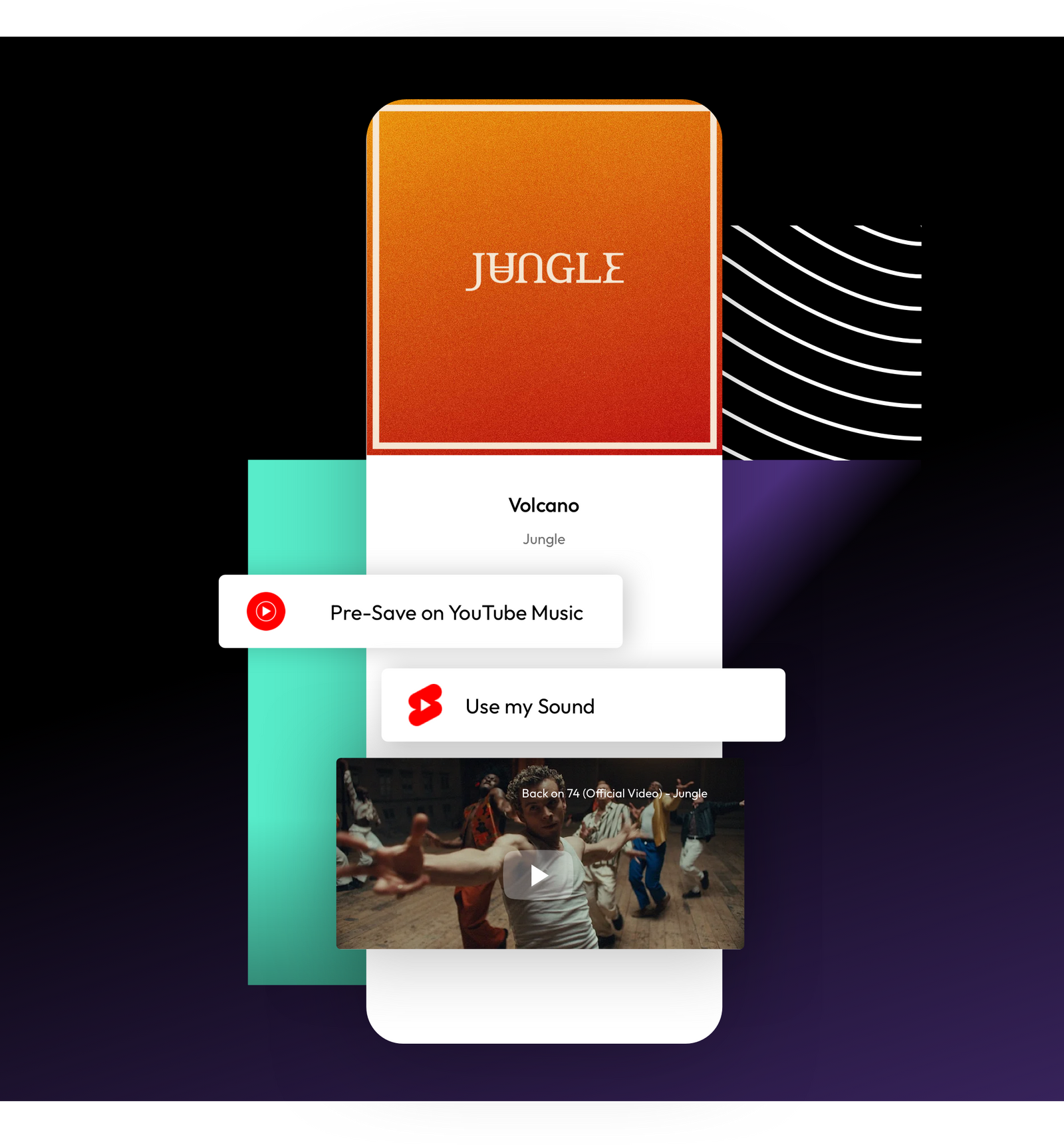 YOUTUBE MUSIC PRE-SAVE
Ready to Elevate Your Music Promotion?
With the YouTube Music Pre-Save with "Multiple Follow" and YouTube Shorts Use my Sound features, Feature.fm continues to be your go-to platform for music promotion. We're dedicated to providing artists with the tools they need to succeed in the digital age.