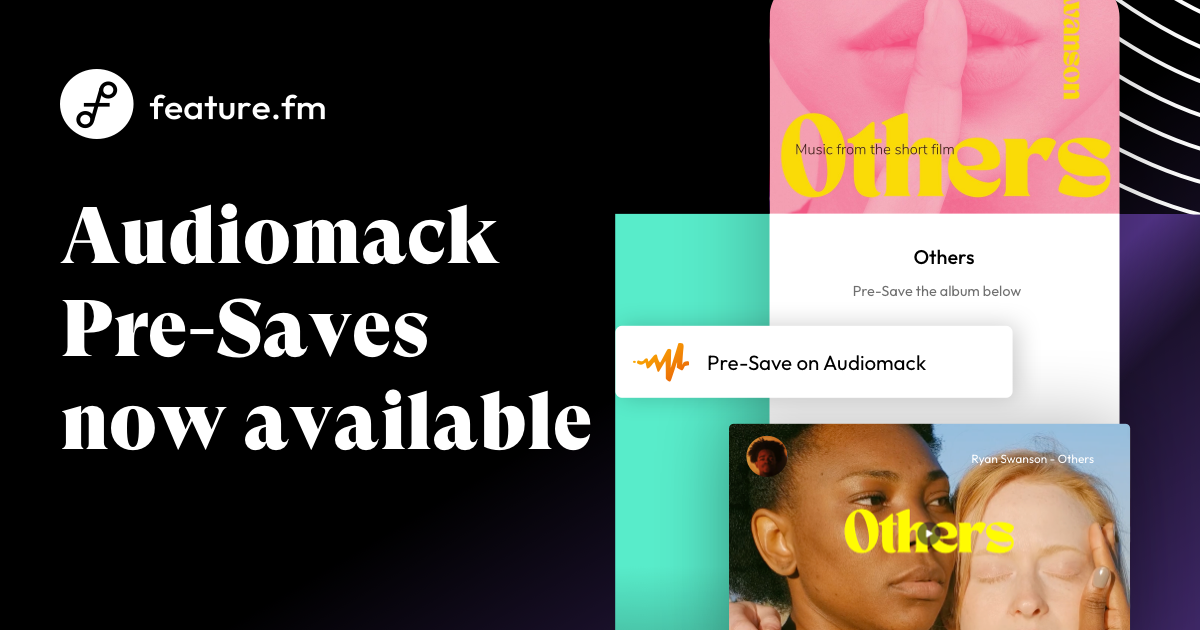 We are excited to announce Audiomack as a supported service for Pre-Saves. Audiomack is a streaming platform used and loved by millions of highly engaged listeners, and we are thrilled to help artists connect with that fan audience.
Audiomack marks the seventh streaming service - along with Spotify, Apple Music, Deezer, Tidal, SoundCloud, and Amazon Music - on which Feature.fm artists can collect and deliver a pre-save campaign. And with this inclusion, we further the ways an artist can connect with their global fan audience on their preferred music streaming service.
And just like with all other pre-save supported platforms, fans that pre-save on Audiomack can receive the Fan Notifications to boost release day streams. Plus, artists can track and analyze Audiomack pre-save performance on Feature.fm's advanced Pre-Save Delivery Analytics.
Adding Audiomack to Your Pre-Save
Add Audiomack to your Default Stores. This will automatically include Audiomack as a pre-save option on all future Pre-Saves you create. If you do not want it on every pre-save, you can include it as a one-off while you are configuring your Pre-Save.
Arrange your Audiomack placement. Drag-and-drop Audiomack to be placed in which ever order you want it to appear. Customize that placement by country in the Localization option.
Create your Feature.fm Pre-Save. Whenever you are ready for a pre-save campaign, create a new Pre-Save Smart Link and Audiomack will automatically show up if added to your Default Stores (see the first step).
Release your Pre-Save. Once your Pre-Save auto-converts to a Smart Link on your release date, Feature.fm's Autoscan technology will automatically populate the Audiomack-specific URL to your music according to your Scan Source.
All paid plans support Pre-Saves with multiple stores outside of Spotify. If you haven't yet, upgrade or start a free trial to unlock the greatest potential for your music release marketing.