New: Run contests to rapidly engage and grow your audience
We're excited to announce Contests, a new way to grow your streams, follows and engagements with your fan base.
Run giveaways that encourage your fans to earn entries by taking actions like saving your music, following you, clicking to buy concert tickets, and interacting with your content. Turn fans into your own marketing force and go viral by giving extra entries to fans who share your contest with their networks.
Leading music distribution company, AWAL, recently used Feature.fm's Contests to promote American country singer, RaeLynn
"Utilizing Feature.FM's new contesting link allowed myself and the rest of the RaeLynn team to seamlessly centralize fan acquisition for a giveaway across streaming, socials and user generated content! This giveaway via the FFM contesting feature was a huge success for artist RaeLynn and culminated in her crossing 100M streams for her most recent album, Baytown!" - Shelby Schumitzky from AWAL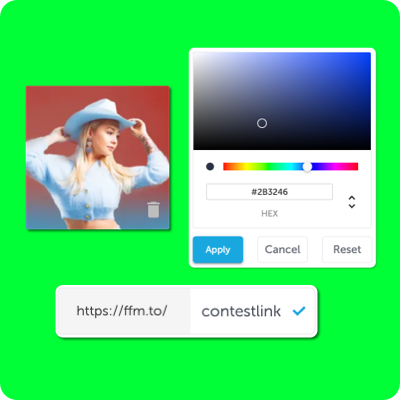 Personalize your contests
Easily customize photos, backgrounds, texts, colors, custom icons, and drag and drop the order of your contest actions.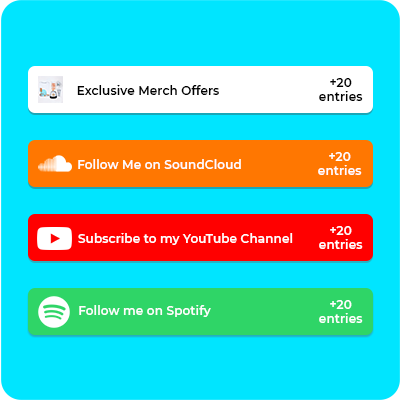 Build your fan base
Your fans earn contest entries by visiting your content or taking actions you want in services like Spotify, YouTube, Apple Music and Soundcloud.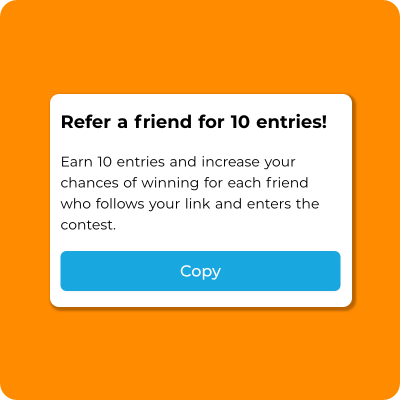 Go viral
Use the refer-a-friend feature, to encourage fans to invite friends to enter contests for entries.