New: Track sales and streams from your merch store, Rough Trade, Anghami & Qobuz
Grow your sales and streams with deep attribution data
We're excited to announce the addition of conversion and attribution reporting capabilities for your merch store and with our initial data partners, Rough Trade, Anghami & Qobuz.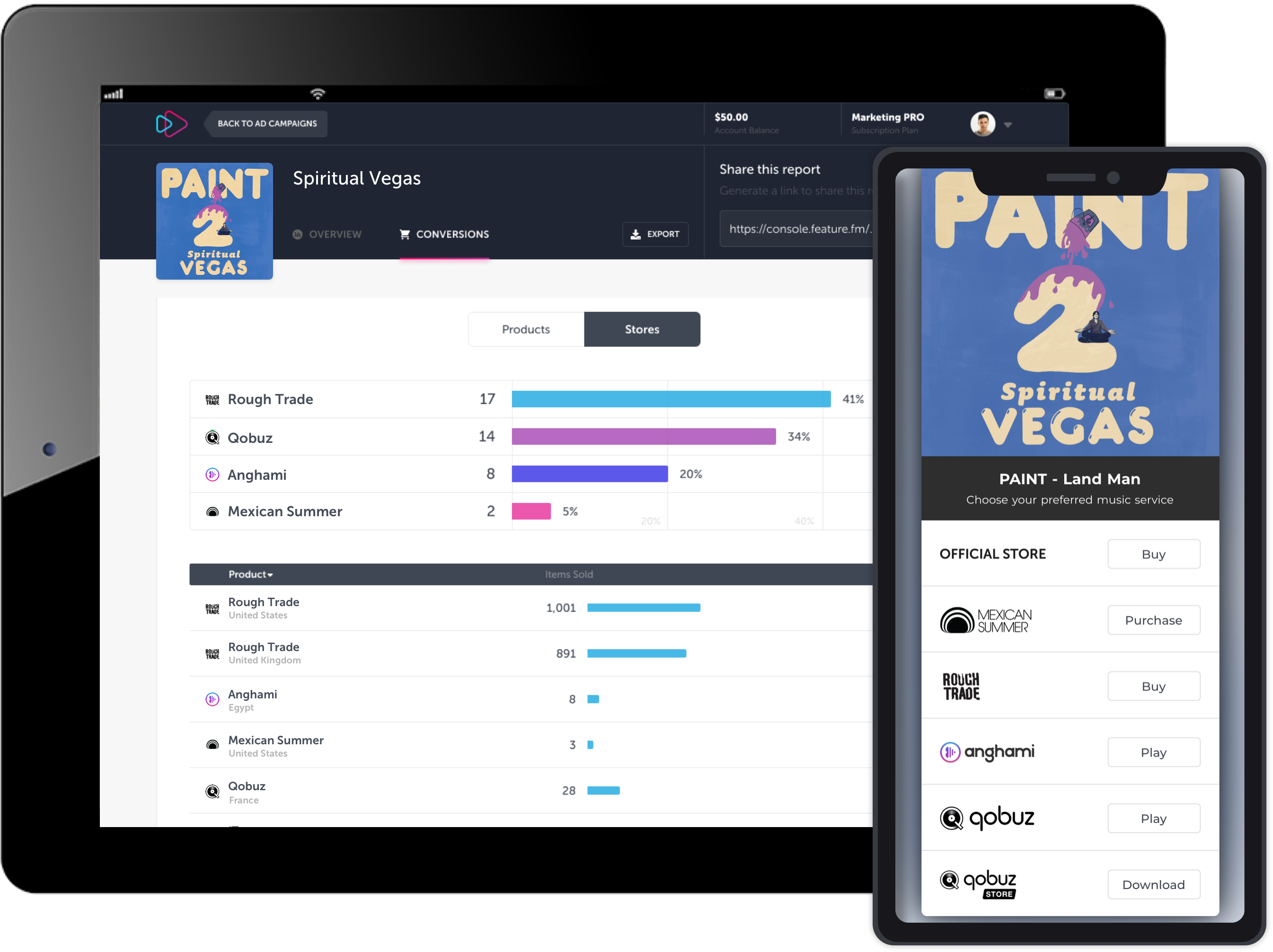 A big problem in marketing music today is that it's almost impossible to measure the ROI of marketing campaigns. Using conversion data makes it possible to know precisely the value of your marketing campaigns, making sure that the limited budget most artists have is being utilized in the most effective way.
The reporting allows you to track sales revenue and streams from your merch store as well as from Feature.fm's initial data partners including Rough Trade, Anghami, and Qobuz.
What does it mean?
When you share your Feature.fm links, in addition to seeing how many fans clicked to one of these services, you will be able to see what actions fans took after they visited, such as buying or streaming.
The advanced attribution data we provide means you will be able to see conversion data for sales, streams and revenue after a fan clicks through to a store from one of your links.
This deeper level of insight helps you understand how your Feature.fm landing pages are converting directly to sales and streams.
Adding this pixel to your merch store is critical as it helps you optimize your traffic for your higher ticket items. Items sold on your D2C, as well as physical sales via Rough Trade, generally drive higher revenue for artists and labels. Feature.fm is the leading online marketing platform for the independent music community, which is a market that benefits more significantly from these higher ticket sales.


How to use it
The feature is available to Feature.fm's Pro Artist, Pro Marketer and Enterprise customers.
Install the pixel on your merch store
Anyone can install the reporting pixel to their merch store and start tracking conversion in Feature.fm. To use the reporting for your own merch store, you simply install the conversion tracking code by following
these steps
.
Install the pixel
See reporting from Feature.fm's Data Partners
To see the data from Feature.fm's data partners, like Rough Trade, simply create a Feature.fm Smart Link or Pre-Release link the same way you normally would. The conversion data will be reporting to your analytics dashboard.
What do our partners have to say?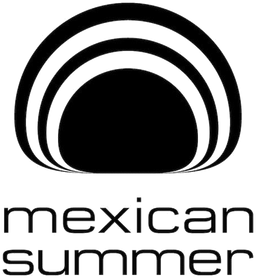 "Feature.fm plays a part in all of our digital marketing campaigns. The onboard analytics tools have helped us track the effectiveness of our efforts, while gaining a better understanding of our audience" - Ben Houston, Mexican Summer

Ever since we first opened our doors back in 1976, Rough Trade (not to be confused with Rough Trade Records) has been an 'artist community' retailer, where artists buy records, in turn, where they like their records to be sold. We continue that tradition today, aiming to provide 'best in class' vinyl retail across the globe, via our online e-commerce platform and transatlantic fulfillment locations. Our partnership with FFM further evolves our label and artist community role, highlighting specifically the value of conversion data. Overall, we're delighted to be able to embed our vinyl retail expertise into the FFM product, with the aim of adding value for all."
- Stephen Godfroy, Rough Trade, Co-Owner

"Anghami is happy to partner with Feature.fm. Our aim is to provide artists and marketers with tools and data that can help them get to know their fans better and understand how their music is performing on Anghami." - Mohammed Al Ogaily, VP Product, Anghami

"We are excited to partner with Feature.fm to unlock deeper insights for artists and marketers to better understand how fans are engaging with their music on Qobuz" - Dan Mackta, Managing Director, Qobuz USA

---
New to Feature.fm?
This feature is for Pro users, but you can use it during your free trial.
Get started