Feature.fm's Lightning Fast Smart Link Page Load Speeds Gives You More Streams, Sales and Conversions
The goal of creating music marketing pages like Pre-Saves, Smart Links and other page types in Feature.fm is to get fans to take action. Whether it's listening to your music, saving, pre-saving, subscribing, buying tickets, entering a contest, or anything else, the goal is to get fans to your music as fast as possible.
When your landing pages load faster, data shows that more fans will complete these actions so you get more streams, sales and revenue.
Feature.fm has the fastest page load speeds in the market. We've been working hard on major performance updates that drastically improve the page load speeds across all Feature.fm Marketing pages in order to improve your fan conversions and get more streams of your music.
Why is page load speed important?
Research shows that website conversion rates drop by an average of 4.42% with each additional second of load time (between seconds 0-5) and is even more critical when focusing on conversions to actual sales transactions.
Further, a key statistic shows that as page load time goes from one second to 10 seconds, the probability of a mobile site visitor bouncing increases 123% and the probability of bounce increases 32% as page load time goes from 1 second to 3 seconds.
Especially on mobile, where nearly 86% of our traffic comes from and in emerging markets with slower internet speeds, every millisecond counts in getting more fans to stream or purchase your music.
These statistics translate to slower load times = less conversions. This affects not only your organic traffic, but is also critical to ensure you get the best results for your ad dollars spent.
Your ad spend matters - cut your CPA in half and improve your results by 2x
For example, let's say you spend $10,000 on an ad campaign which results in 100,000 link clicks ($0.10 / click).
Based on average website conversion rates:
A <1 second page load time at a 31.8% conversion rate results in 31,800 conversions or $0.31 per click to listen to your music
A 1 second page load time at a 20.28% conversion rate results in 20,280 conversions or $0.49 per click to listen to your music
A 2 second page load time at a 13.93% conversion rate results in 13,930 conversions or $0.72 per click to listen to your music
A 3 second page load time at a 13.74% conversion rate results in 13,740 conversions or $0.73 per click to listen to your music
Your CPA more than doubles as page load speed increases to 3 seconds.
More simply, faster load times = you spend less money per results.
Speed is now used as a ranking factor for desktop and mobile Google searches
Page speed also affects SEO. Page speed is a direct ranking factor, a fact known even better since Google's Algorithm Speed Update. However, speed can also affect rankings indirectly, by improving the bounce rate and reducing dwell time.
According to Google, "When real users have a slow experience on mobile, they're much less likely to find what they are looking for or purchase from you in the future. For many sites this equates to a huge missed opportunity, especially when more than half of visits are abandoned if a mobile page takes over 3 seconds to load."
Users want to find answers to their questions quickly and data shows that people really care about how quickly their pages load. The Google Search team announced speed would be a ranking signal for desktop and mobile searches.
How fast are we?
Feature.fm's pages consistently load in under 1 second and often within 0.5 seconds.
We've also been running the new mobile load times in Google's PageSpeed Insights and received PageSpeed scores of between 95 and 100 consistently. This compares to scores between 8 and 50 for other services in the market that we've compared to.
Go ahead and see how your Music Smart Link page load speeds stack up.
Feature.fm Smart Links on Mobile: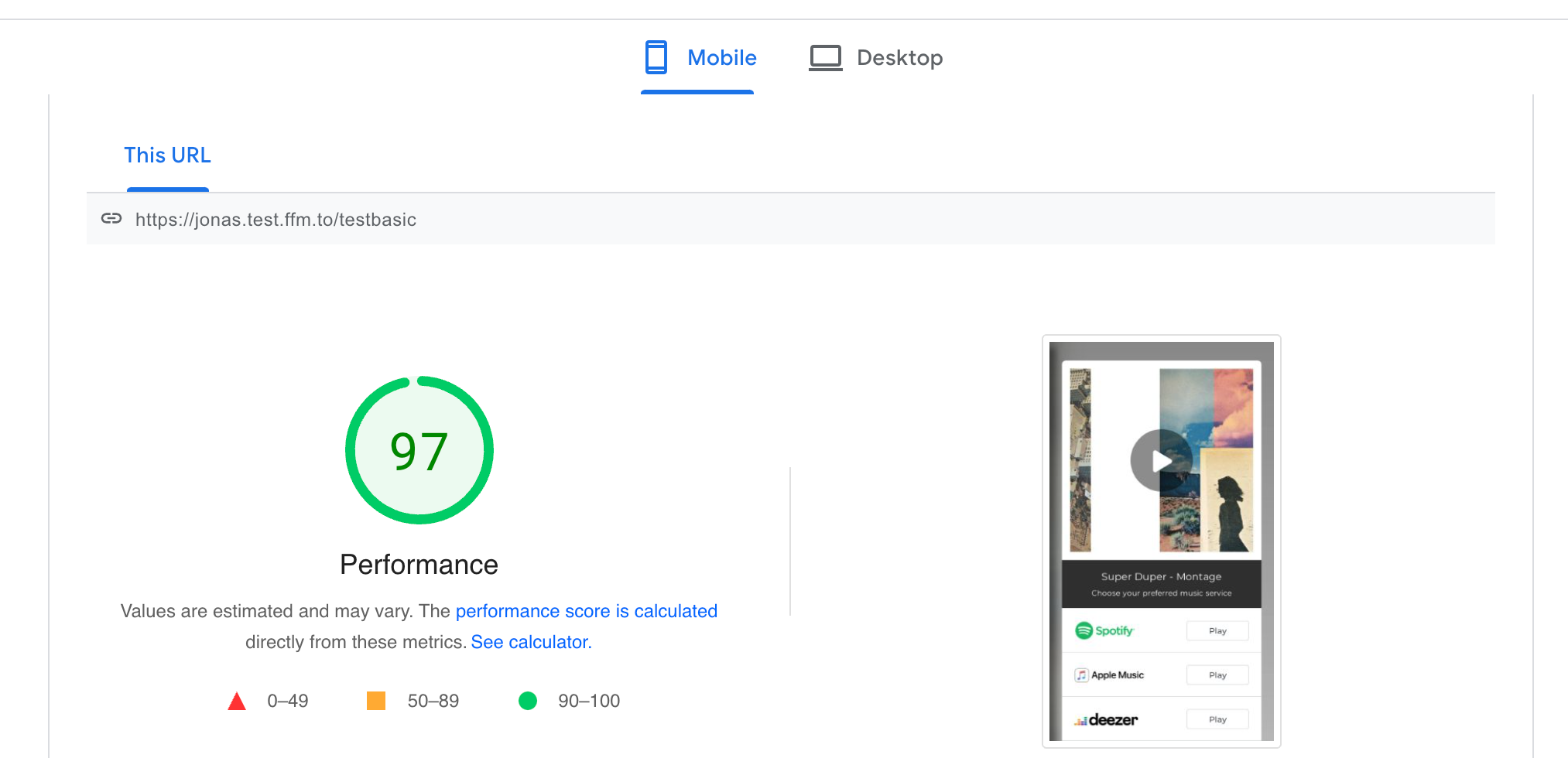 Feature.fm Smart Links on Mobile: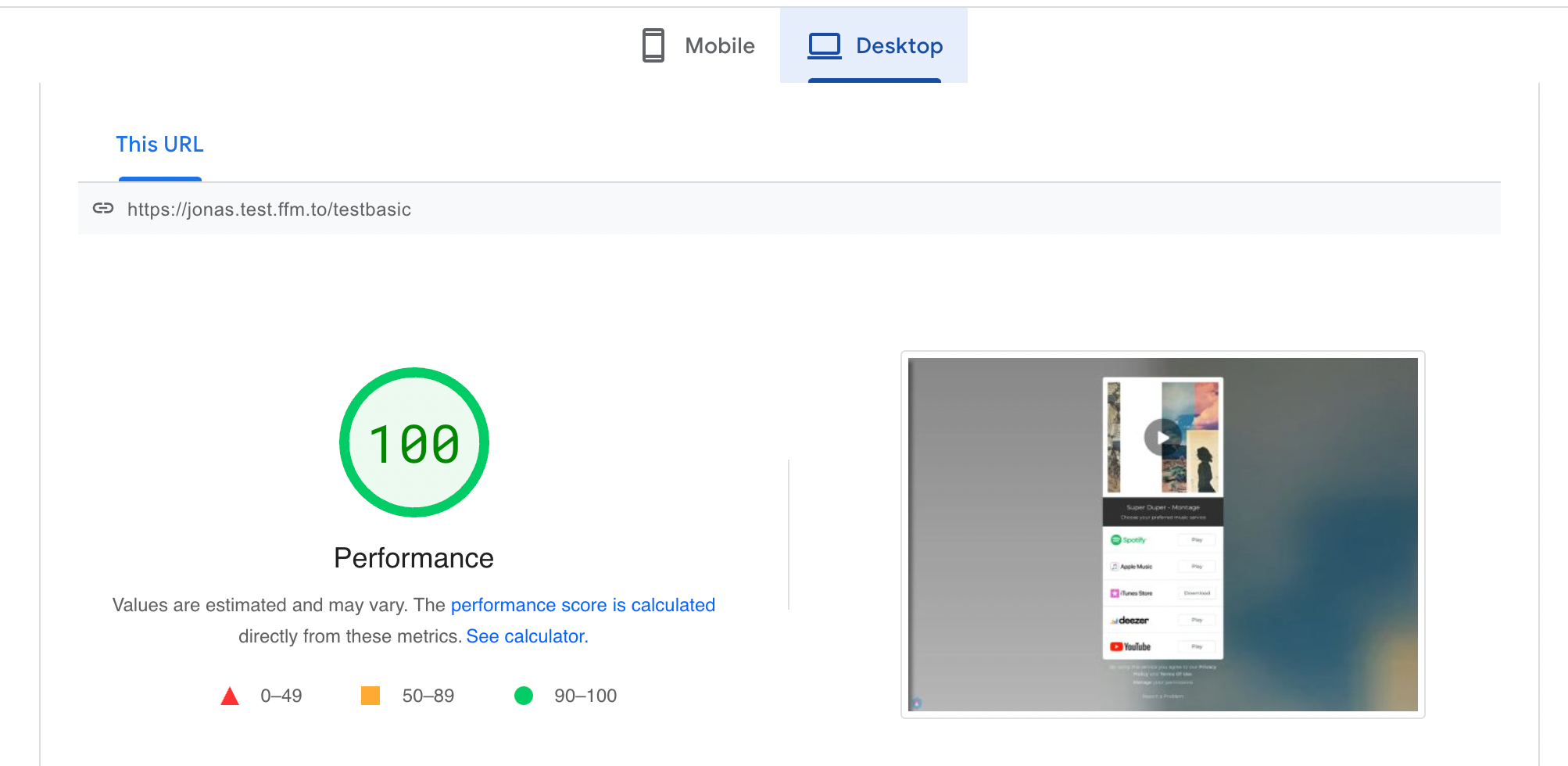 Don't just take our word for it. Check out what Andrew Southworth has to say about Feature.fm's FASTEST Music Marketing Smart Links:
---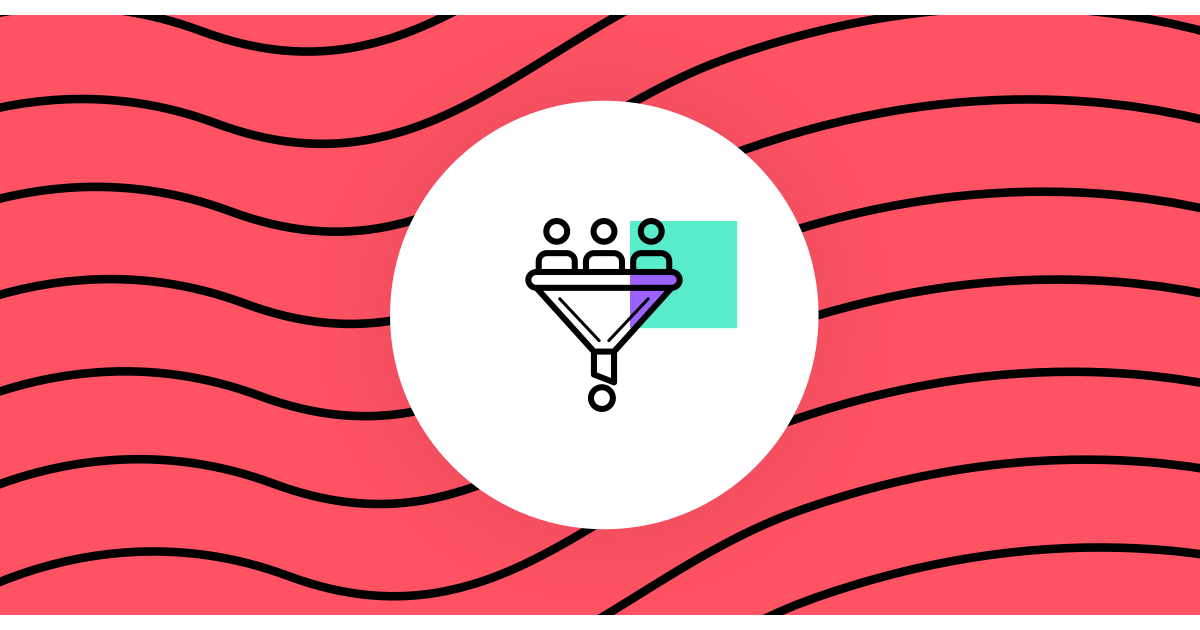 How Feature.fm is Built for Conversions to Get More Streams for your Music
In the dynamic world of the music industry, it's not just about creating amazing music; it's also about getting it into the ears of your fans and getting more streams for your music.