Track streams from YouTube Music and YouTube
Feature.fm's partnership with YouTube Music brings complete streaming insights and makes it easier for fans to find your music
YouTube has over 2 billion monthly logged-in users and every day people watch over a billion hours of video. Feature.fm's partnership with YouTube, empowers artists, managers, and labels to automatically connect YouTube Music and YouTube to their Smart Links while tracking the number of click-throughs and actual streams from both platforms.
The integration adds multiple capabilities to enhance how you engage fans on YouTube Music and YouTube with Feature.fm:
Track the number of streams from both YouTube Music and YouTube that came from a Feature.fm Smart Link
Automatically find your music in both YouTube Music and YouTube to include on your Feature.fm Smart Links
This integration will lead to deeper functionality in the future that will focus on the ways artists can market their music with YouTube Music.
YouTube Music and YouTube streaming conversion data
Access to streaming conversion and attribution data provides artists and marketers with a start-to-finish view of how their music reaches fans on YouTube Music and YouTube. With this level of insight, you can effectively measure the success of your marketing and advertising efforts, campaign performance, as well as discover more about your audience and how best to reach them.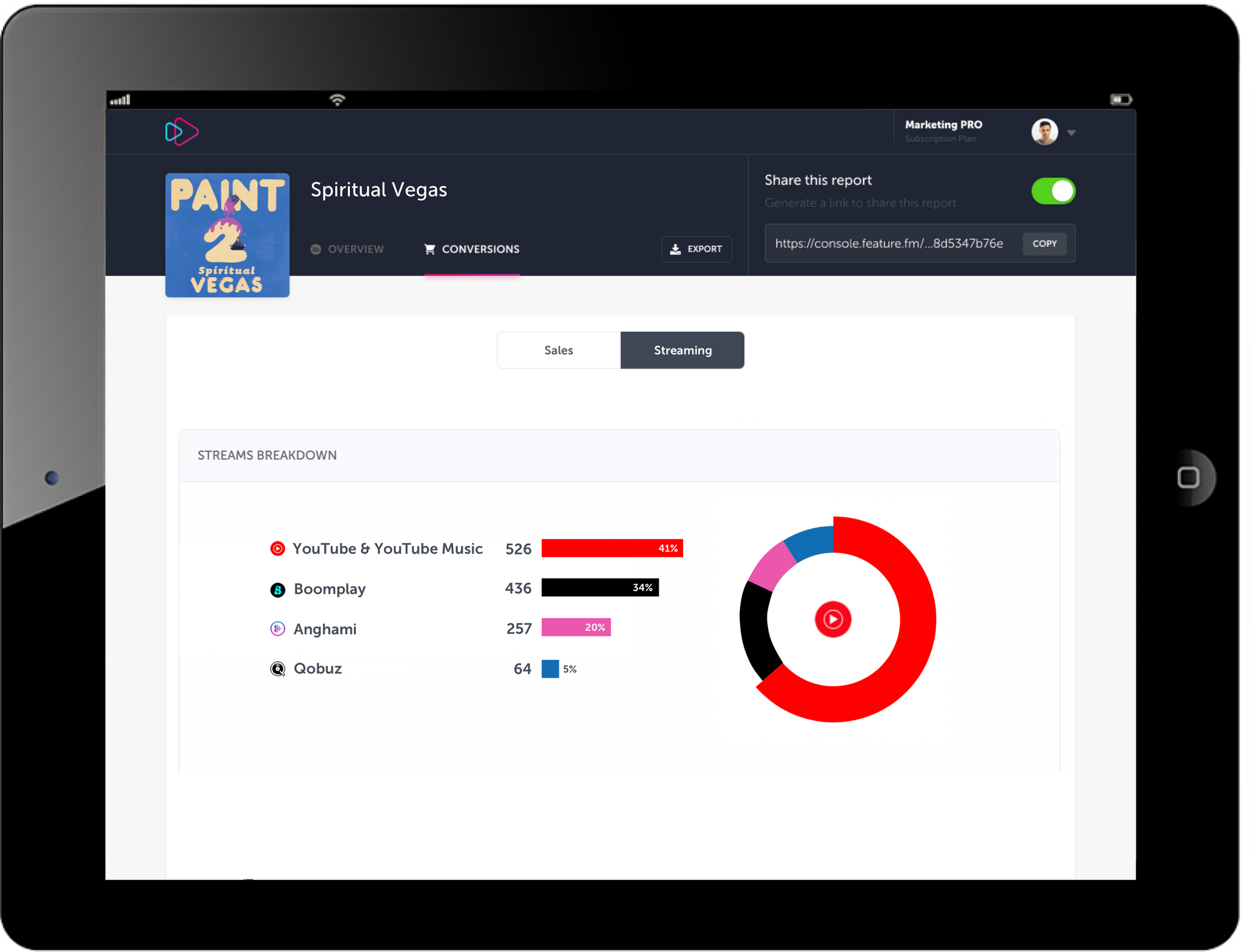 You can track the number of streams from both YouTube Music and YouTube that came from your Feature.fm Smart Links. The conversion reporting will be displayed in the conversions section of your link analytics once the number of streams in YouTube Music and YouTube reaches at least 50 in a given day.
The addition of streaming conversion data from YouTube Music and YouTube adds to the existing conversion data partnerships Feature.fm has with Qobuz, Anghami, Boomplay and Rough Trade as well as compliments Feature.fm's conversion tracking pixel that allows you to track sales from stores you own like your merch store on Shopify.
YouTube Music Auto-matching
While Feature.fm has already supported auto-matching your music in YouTube, this partnership gives a new level of access, which adds the ability to auto-match your releases in YouTube Music while improving the accuracy of automatically finding your music in YouTube.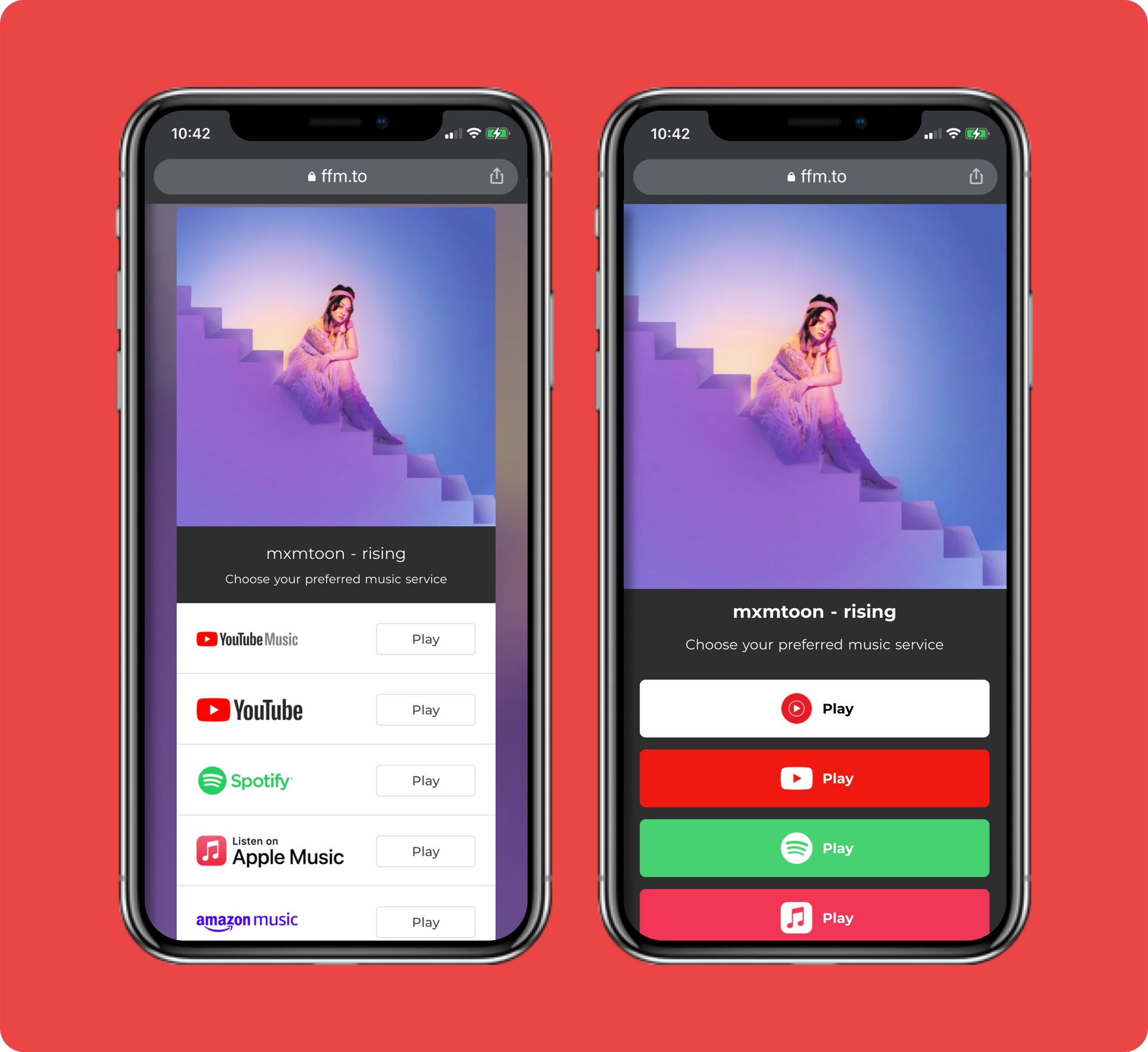 The auto-match functionality is what allows songs, EPs and albums to be automatically located across multiple music services synchronously through a single scan source such as a UPC, URI or ISRC. With YouTube Music joining the line-up of supported services, you can now auto-match across nearly 30 services including Spotify, Apple Music, Amazon Music, Deezer, Tidal and more. And with this partnership, our existing auto-match capabilities with YouTube are more accurate.
Not only does the YouTube Music auto-match support the artist and marketing team in seeing greater success, it also enhances the fan experience. By bridging fans to the artists they love in their preferred music service, this new integration is a win-win for both the artist and music lovers.
And the best part about this functionality is that it requires no extra work for you to see the benefits, as our powerful auto-matching does all the work for you.
These features are now live for all Feature.fm users. Simply make sure that YouTube Music and YouTube are part of your Default Stores in your Link Settings and we'll take care of the rest.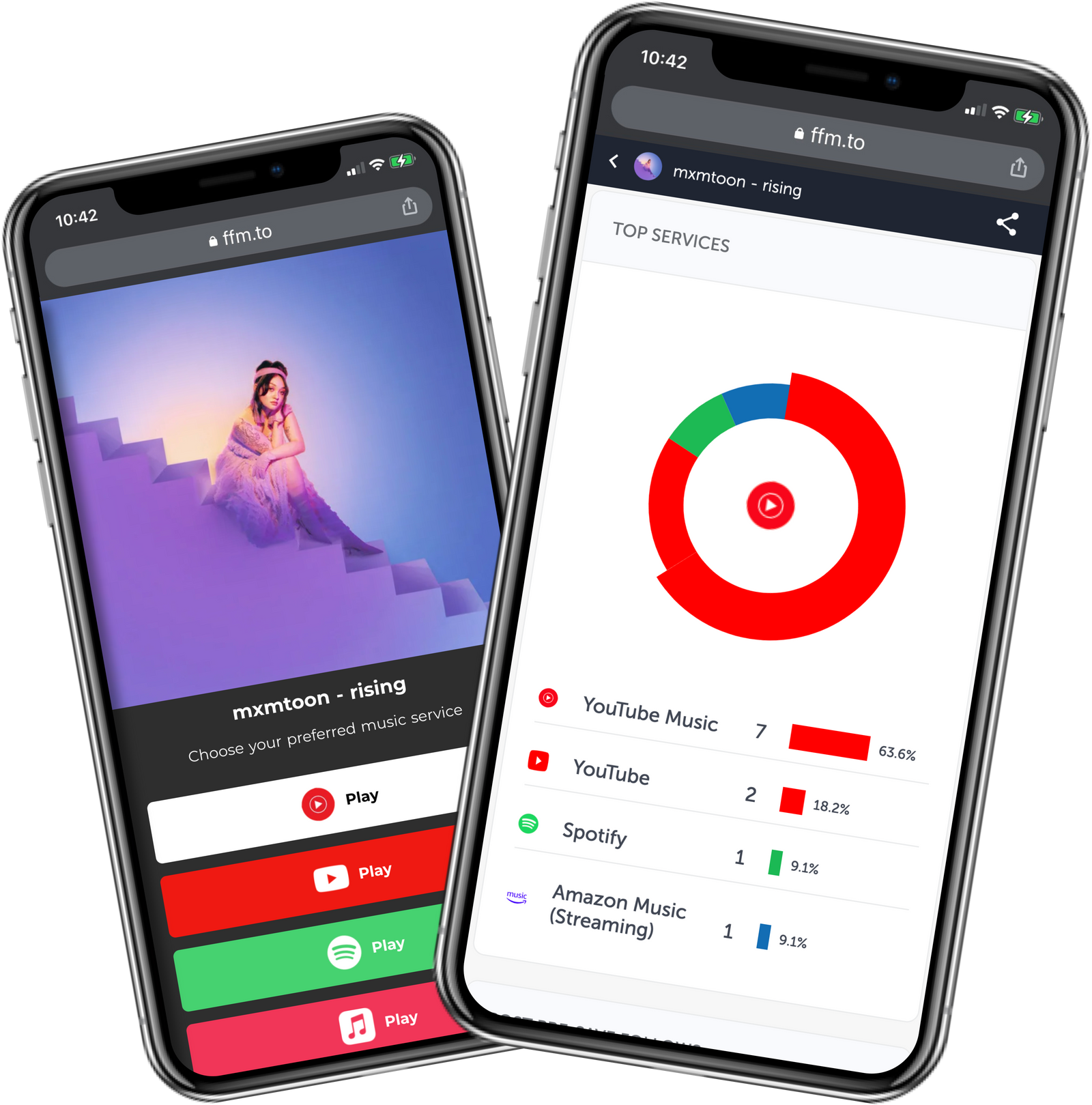 YouTube Partnership
Track streams from YouTube Music and YouTube
Start using YouTube Music and YouTube in your Feature.fm marketing campaigns to take advantage of the new capabilities.