Day 3: Set up your Podcast Link for success
15 Music Marketing Tips in 15 Days
It's tough to keep up with the latest trends and strategies that can help you with marketing your music. We've put together 15 tips to help you prepare your marketing strategies for the next year.
Each day, we'll share a new marketing tip covering topics ranging from playlist strategy to tour marketing to content calendars.
Day 3: Set up your Podcast Link for success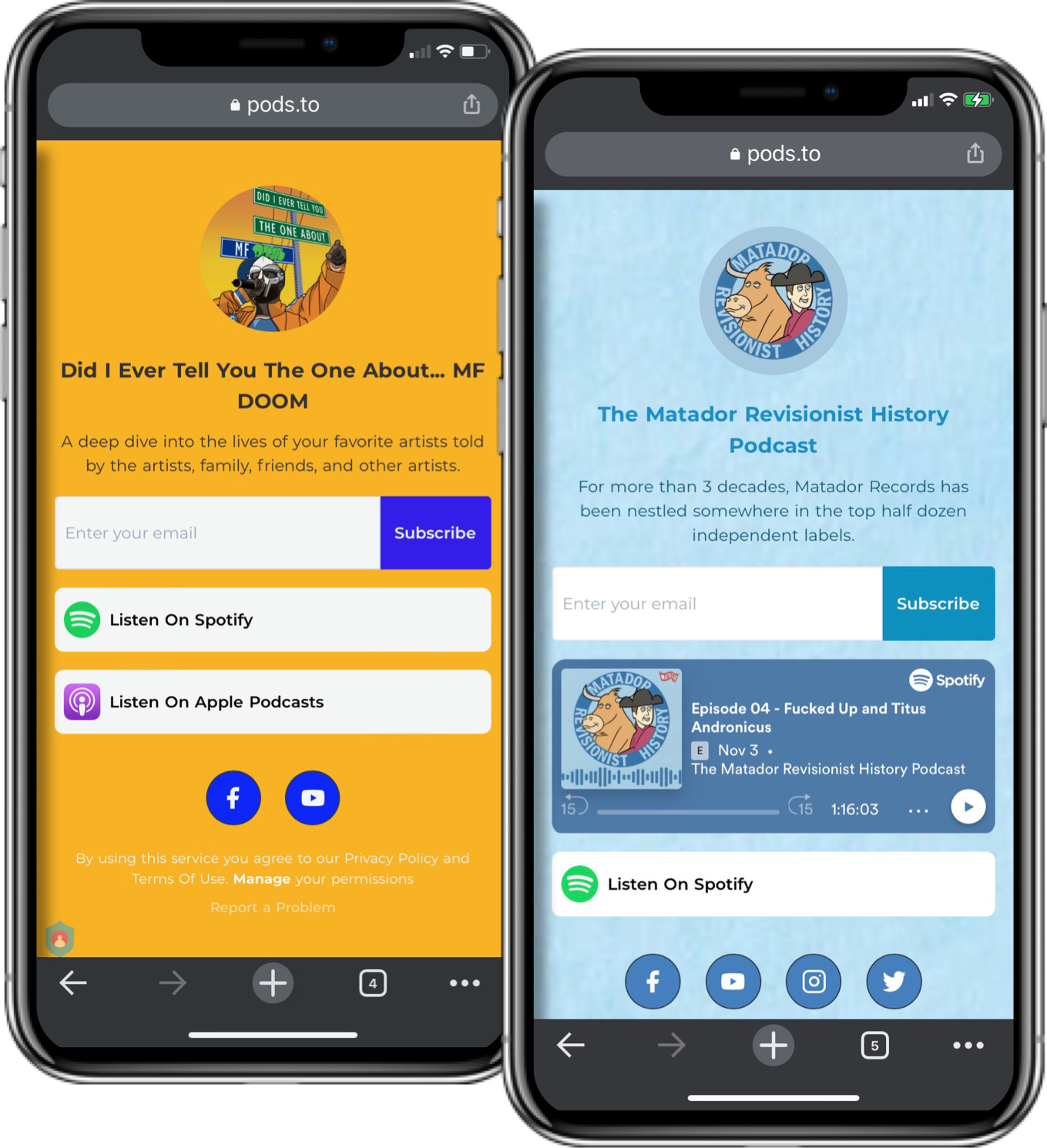 Tip #1

Embed your latest episode at the top of your podcast link.

Update each time you release a new episode.
Tip #2

List your podcast stores in order of popularity amongst your listeners.


If you have the most popular podcast platform for your listeners at the top, you make it more convenient for your fans.
Tip #3

Build your newsletter audience by adding the email subscribe button.

Send out a newsletter to subscribers every time a new episode is released.



Create A Podcast Link
Check out all the previous tips
Day 1: Playlist Marketing Tips
Day 2: Create Tour Links That Sell Tickets